Rebate & Trade Fund Management,
At Your Fingertips
ADMINISTRATIVE & COMPLIANCE SERVICES. ENSURE THAT YOUR TRADE FUNDS ARE PROMOTING YOUR PRODUCT.
Monitoring Trade Spending of Promotional Funds is critical to successful product launches, brand promotion and sustainability, financial forecasting and promotional event planning.
C&FS Will:
Provide centralization of information and one secure source for all your company's rebate compliance data.
Verify all copies of Rebate and Promotional Contracts to gain specific understanding of contract requirements.
Develop and maintain a process to proactively assess and report when payments and documentation are due.
Promptly flag incidents of non-compliance, overspend and invalid trade deductions. Audit, reconcile and recover all violations.
Provide Monthly Bank Reconciliation.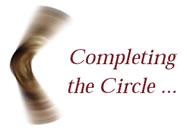 We Communicate with Vendors in the Areas of:
• Rebate Payment • Verifying Contracts
• Rebate Reporting • Contract Compliance